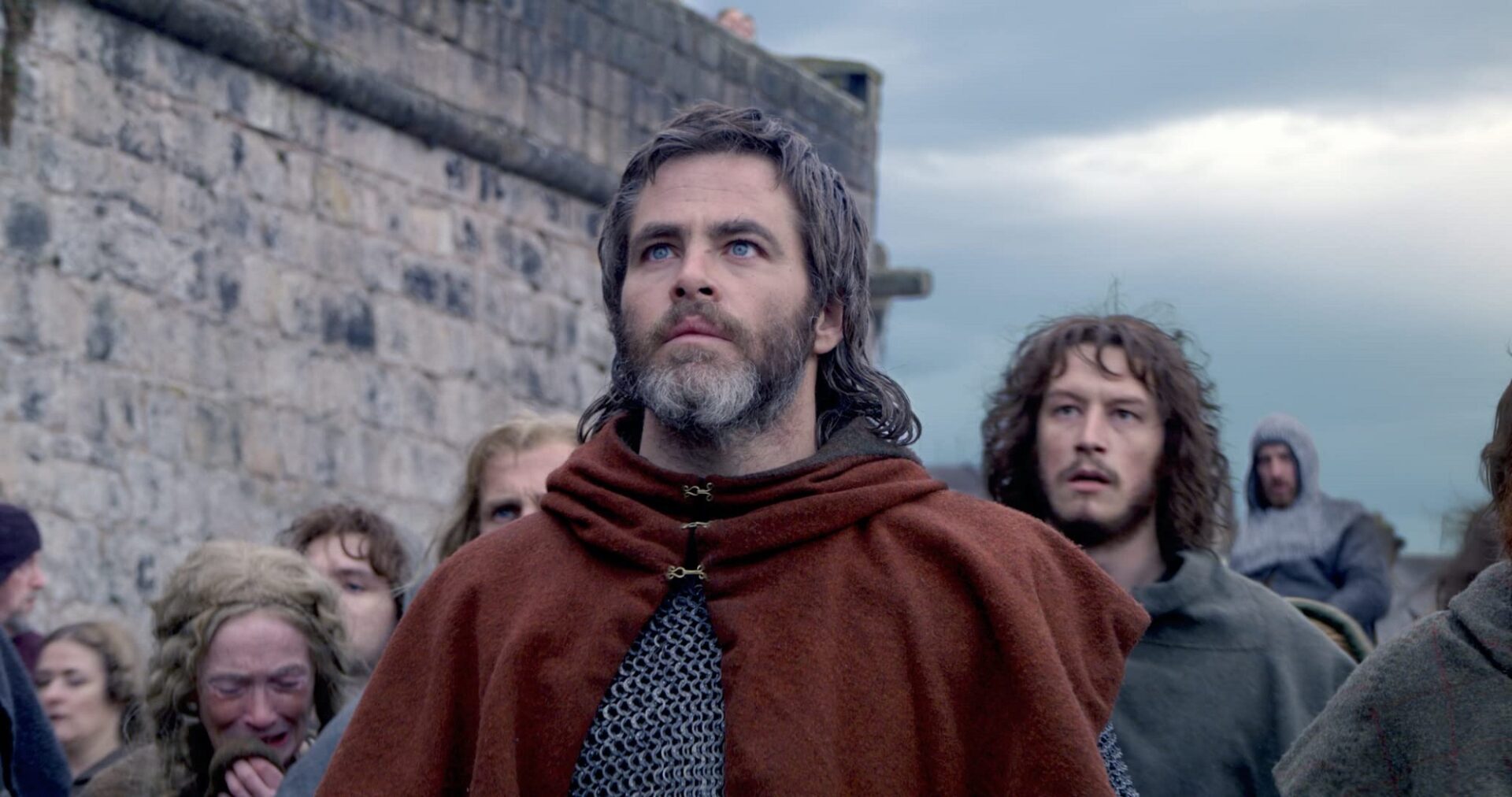 Image Credit: Netflix
Discover the locations of this Netflix historical epic in the Edinburgh city region.
The Outlaw King was released on Netflix on 9 November 2018. Directed by David Mackenzie, this period drama follows Robert the Bruce's battle to regain control after being made an outlaw by the King of England for taking the Scottish Crown.
Chris Pine stars as Robert the Bruce as he goes on a journey from defeated nobleman to outlaw hero in one of the most volatile periods in Scottlsh history.
This huge production was filmed mostly in Scotland, with some outdoor location shoots in the Edinburgh city region. Read on to discover these locations and find out how you can follow in the footsteps of the stars in one of Netflix's films…
Craigmillar Castle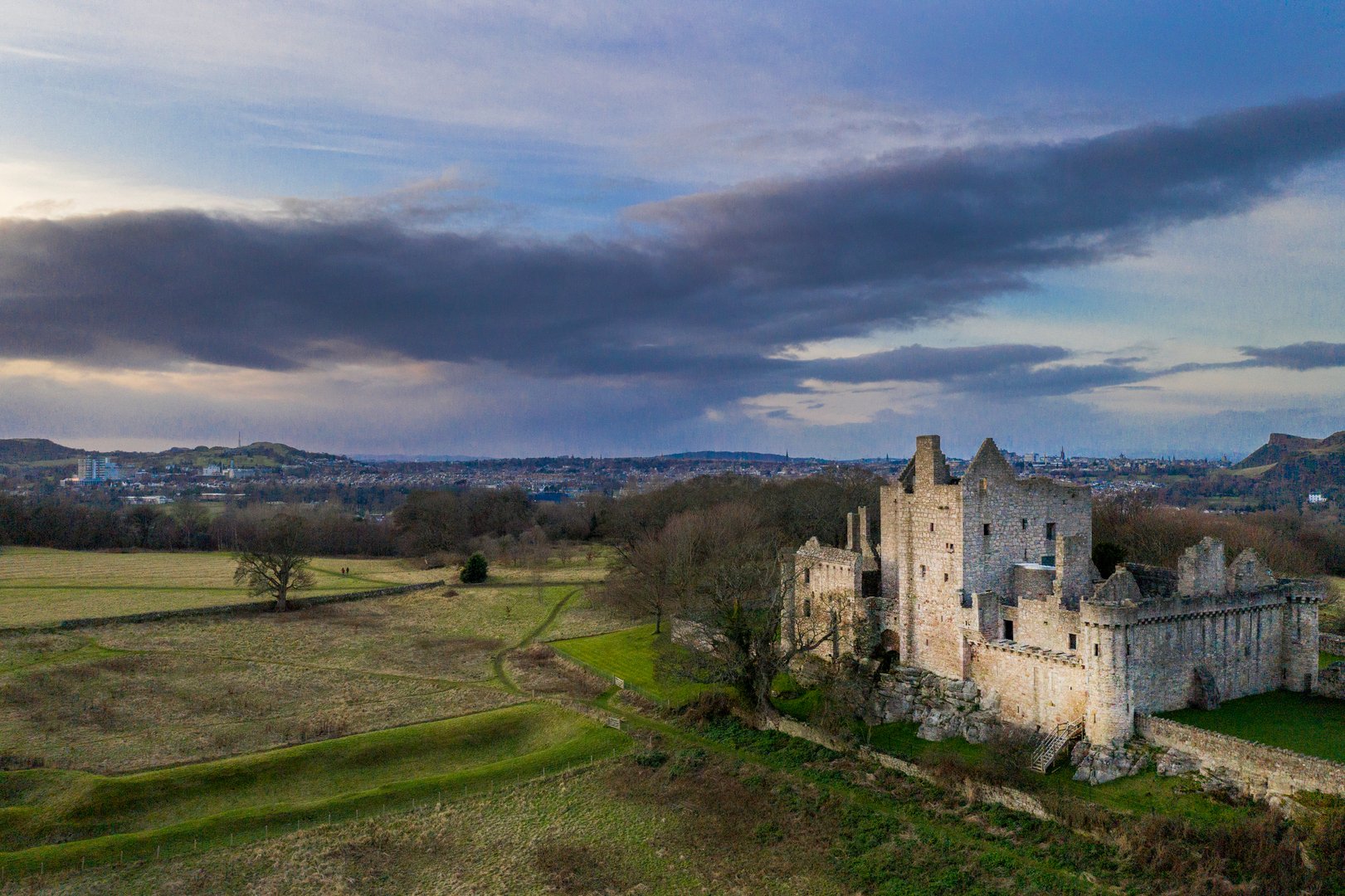 Craigmillar Castle features in the Outlaw King, and was the location for an extensive shoot including a bespoke medieval village that took over a month to build. While the village has been dismantled and packed away, the castle is still open and warmly welcomes visitors all year round.
The ruins of this mighty castle are hundreds of years old, but this landmark is growing rapidly in popularity thanks to its recent appearances in Outlander and Outlaw King. Visitors can get lost in the castle's nooks and crannies, admire the panoramic views of the city and learn about one of its most famous former residents, Mary Queen of Scots.
Craigmillar Castle is just a short bus ride from Edinburgh city centre, and is in the care of Historic Environment Scotland. There is a small fee to enter the castle, but the surrounding grounds of Craigmillar Castle Park are free for everyone to enjoy.
Find out more about Edinburgh's Castles and Monuments
---
Seacliff Beach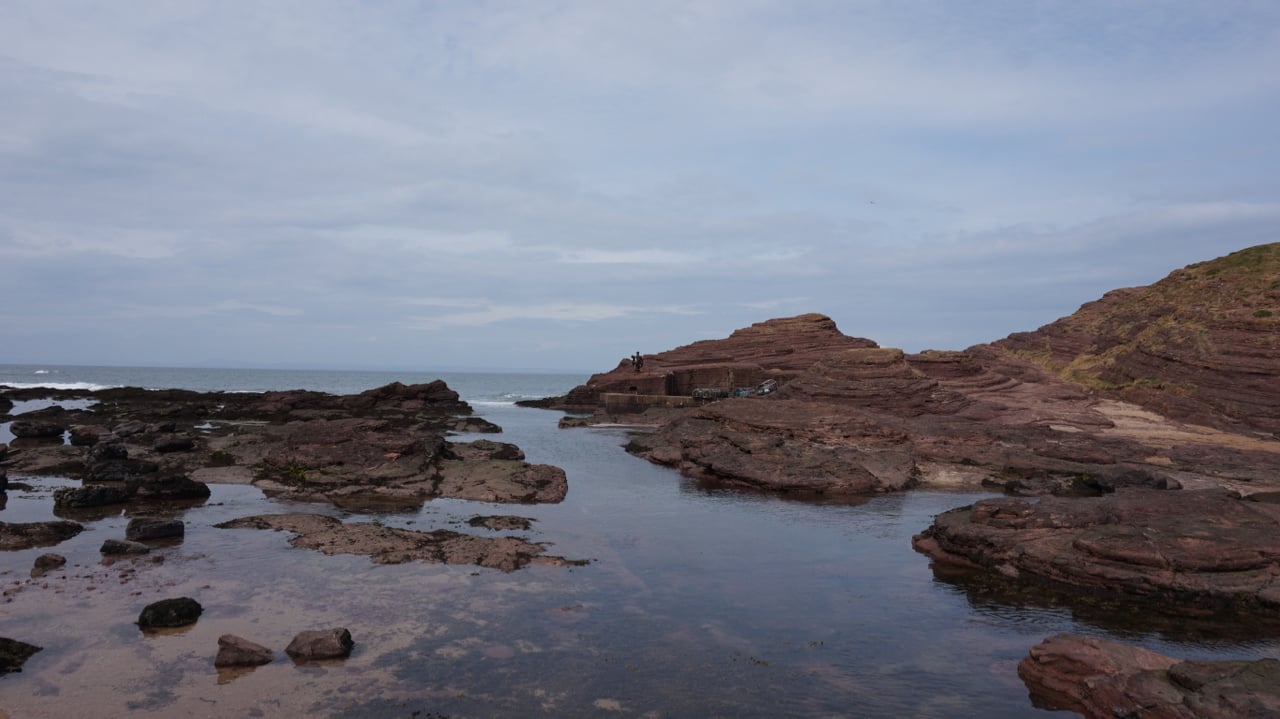 This beautiful beach, close to North Berwick, also features in David Mackenzie's historical epic. The white sand and pretty coastline made this East Lothian gem the picture-perfect location for Outlaw King.
Easily reachable in about an hour by car, Seacliff Beach makes for a wonderful daytrip from Edinburgh. Once you have taken in the beautiful scenery, explore the surrounding East Lothian area and enjoy some of the best experiences Scotland has to offer, including fish and chips at North Berwick, birdwatching at Bass Rock or even a spot of sailing or golf.
Find out more about Edinburgh's beaches
---
Want to read more about the production of Outlaw King and the locations featured in the film? Take a look at Film Edinburgh's website.
---
Top Ten Filmed in Edinburgh

Discover and visit iconic locations in Edinburgh & the Lothians that have appeared in your favourite films and TV shows.

Fast & Furious 9

The ninth instalment in the Fast & Furious franchise roared into UK cinema's in 2021.

Eurovision Song Contest: The Story of Fire Saga

A feel good film about chasing your dreams, friendship, rivalry and of course, singing!

Avengers: Infinity War

Explore the Edinburgh locations featured in one of the biggest film events of our time.

T2 Trainspotting

Trainspotting is back for a second hit, featuring lots of iconic locations in Scotland's capital city.

Outlander

Follow in their footsteps and relive Outlander for yourself.

Churchill

Discover the film locations featured in this tale of one of history's most iconic leaders.

Sunshine on Leith

Get with the beat and revisit the feel good factor of Sunshine on Leith.

Clique

Discover the glamorous underground of this gritty BBC Three drama.

The Railway Man

A powerful tale of survival, love and redemption. Explore the film locations of The Railway Man.

TV and Drama

Grab your popcorn and explore the TV shows filmed in this captivating city.