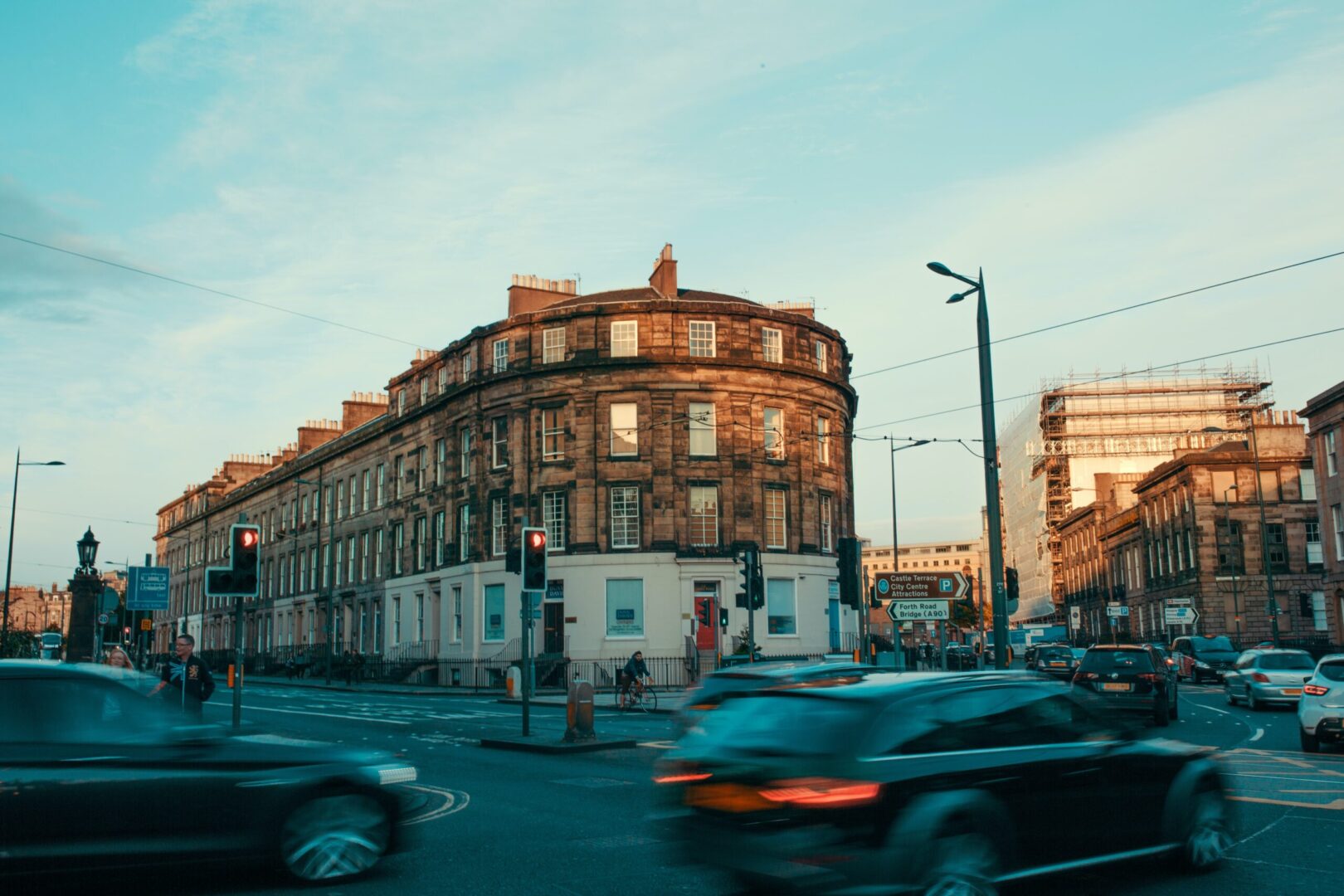 Image Credit: Feipeng Yi
Whether you are driving your own car or renting one, it is important to familiarise yourself with the UK Highway Code and traffic laws within Edinburgh itself. Below is some useful information to know before driving in the city. 
In the UK you drive on the left-hand side of the road.

Drivers and passengers are required by law to wear seat belts.

Look out for 20mph signs in many residential, shopping and city centre streets.

Scotland has a zero tolerance approach to driving under the influence.
Parking
On-street parking and multistorey car parks are available in Edinburgh. Parking prices and times will vary across the city, so please also check signage before leaving your car. Take particular care to ensure you are not parking in blue badge or residential parking spaces without the required permits, or on double yellow lines.
Alternatively, the city boasts six bus-based Park and Rides which are ideal to use when travelling to the city centre.
---
EV Charging
Edinburgh has on-street EV charging stations for electric vehicles across the city. To use these, you'll need to register with ChargePlace Scotland, which also has a helpful map of all the EV charging points across the country.
---
Low Emissions Zone
Since 2022, Edinburgh's city centre has been designated a Low Emissions Zone (LEZ). Only vehicles that meet minimum emissions standards are permitted to enter this area. Fines will be issued to drivers of non-compliant vehicles that enter the LEZ from June 2024.
---
Bus Lanes and Bus Gates
Bus lanes and bus gates in Edinburgh can only be used by private vehicles at certain times of the day. These timings are displayed on signs at the start of each bus lane and bus gate. Fines are issued if you drive in a bus lane and through a bus gate outside of permitted hours. You can read more about this on the Edinburgh Council website.
---
Public Transport

Travelling within Edinburgh couldn't be easier thanks to its world-class and easy-to-use public transport network and walkability.

Car Rental

There are many things to take into consideration when renting a car. Our friends at Trading Standards Scotland offer some useful advice to keep in mind.

Disabled Access 

Find useful information on disabled access in the city, to help you plan your visit and know what to expect.