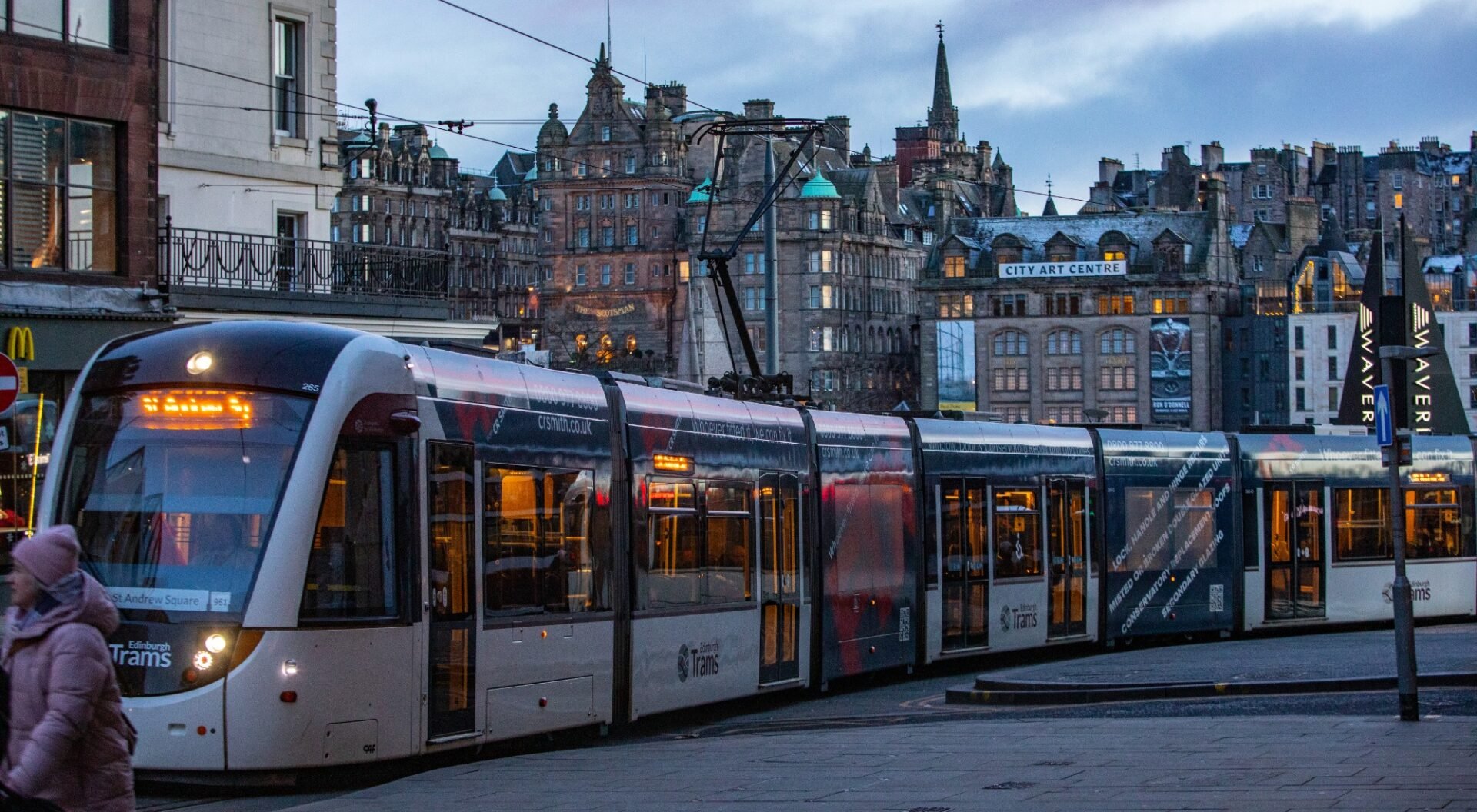 Travelling within Edinburgh couldn't be easier thanks to its world-class and easy-to-use public transport network and walkability.
On foot
Edinburgh is a great walking city – you can reach most of the attractions in the centre on foot.
In the Old Town, walking the cobbled streets is all part of the experience, with something to explore around every corner or visitors can enjoy luxury shopping, international dining options, and Scottish pubs in the city's 250 year old New Town.  
Visitors can walk between the Old and New Town, which is also one of two UNESCO World Heritage sites, easily and quickly.
---
Buses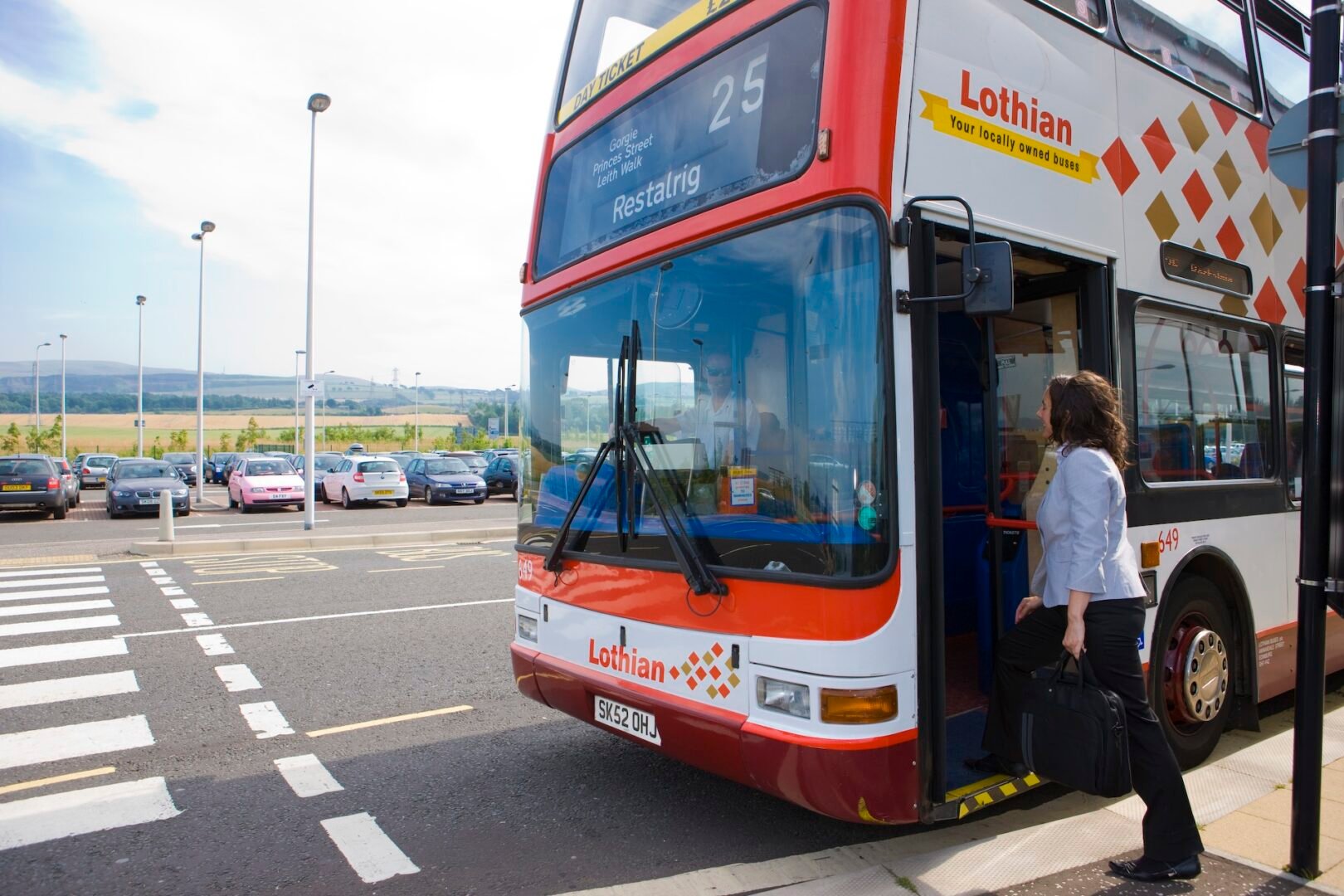 An excellent bus service transports residents and visitors across the city throughout the day and night including a regular 24 hour service to Edinburgh Airport. Visitors can plan their journey within Edinburgh with Lothian Buses or with First Group for those coming from further afield.
Lothian Buses
Edinburgh has a great bus system, run by Lothian Buses, which can get you anywhere in the city, 24 hours a day. There are various ways to buy a ticket, but the simplest is to board the bus, tap your contactless card, then sit back and enjoy the ride.
We recommend downloading the Transport for Edinburgh app, which makes it simple to plan a journey, buy tickets, and swipe upon boarding.
Visit the Lothian Buses website for more information on bus services, tickets and fares.
Airlink 100, Skylink 200 & Skylink 400
Airlink and Skylink buses run services from the city and Edinburgh Airport every 30 mins. Airlink buses run from St Andrew Square (just off Princes Street), while Skylink 200 and Skylink 400 buses run from Ocean Terminal in Leith and Fort Kinnaird respectively.  
Edinburgh Bus Tours
Edinburgh Bus Tours offer a convenient way to travel, and are a great option for exploring the city. They offer three different 75 minute open bus tours covering all the best sights and letting visitors hop on and off wherever they choose. 
---
Trams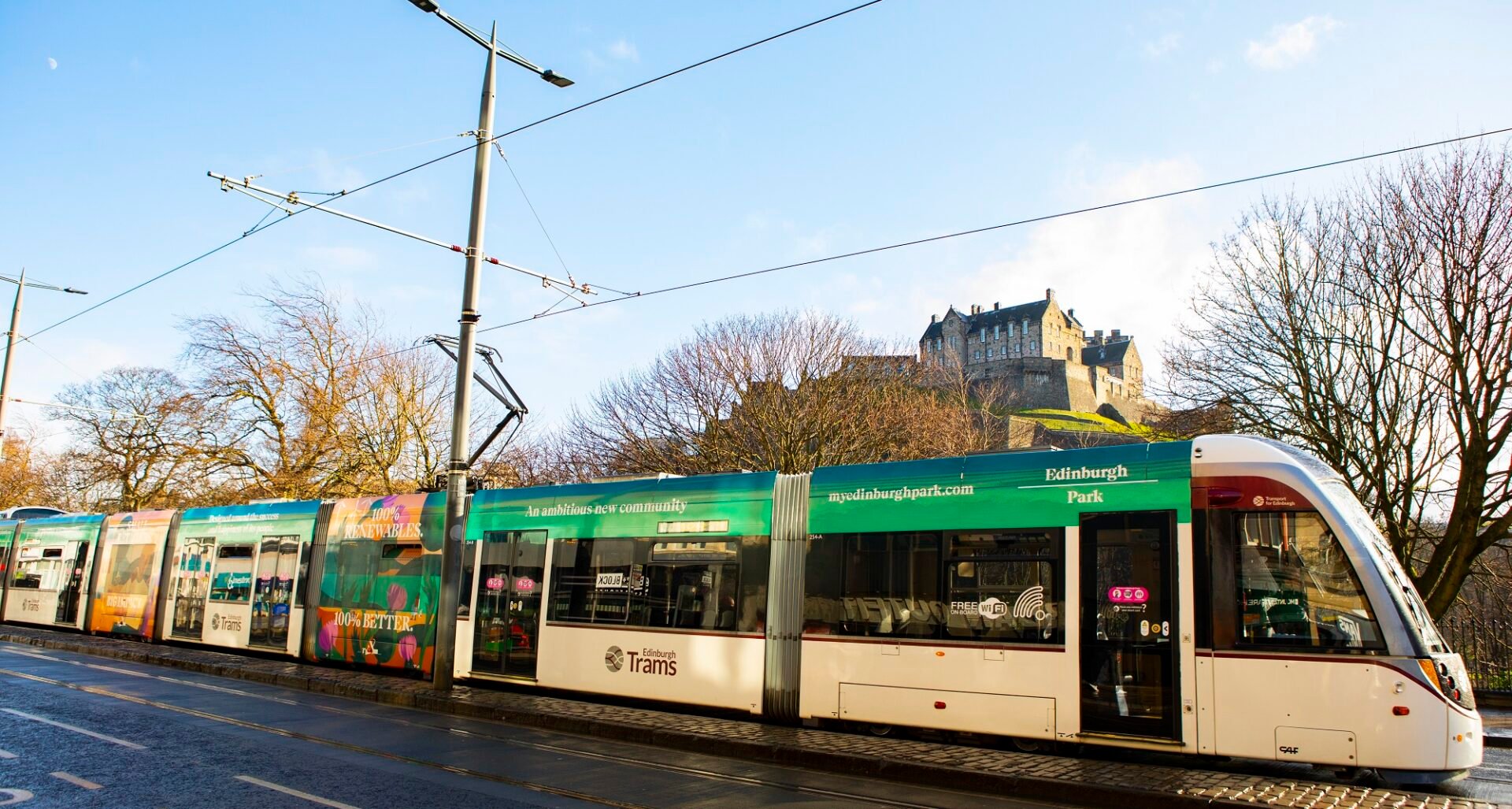 Glide your way through the city with Edinburgh Trams. Running every 7 minutes from Edinburgh Airport to Newhaven in the north of the city, there are 23 stops along the route, including Ingliston Park and Ride, Murrayfield Stadium, Haymarket Station, St Andrew Square and Ocean Terminal Shopping Centre at Leith.
All trams have two dedicated spaces for wheelchairs and mobility scooters, high visibility handrails and passenger alert buttons signposted in Braille for blind and partially sighted users.
All tickets should be purchased before boarding from either the ticket machines on the platforms, via the Edinburgh Tram website, or via the Transport for Edinburgh app.
---
Taxis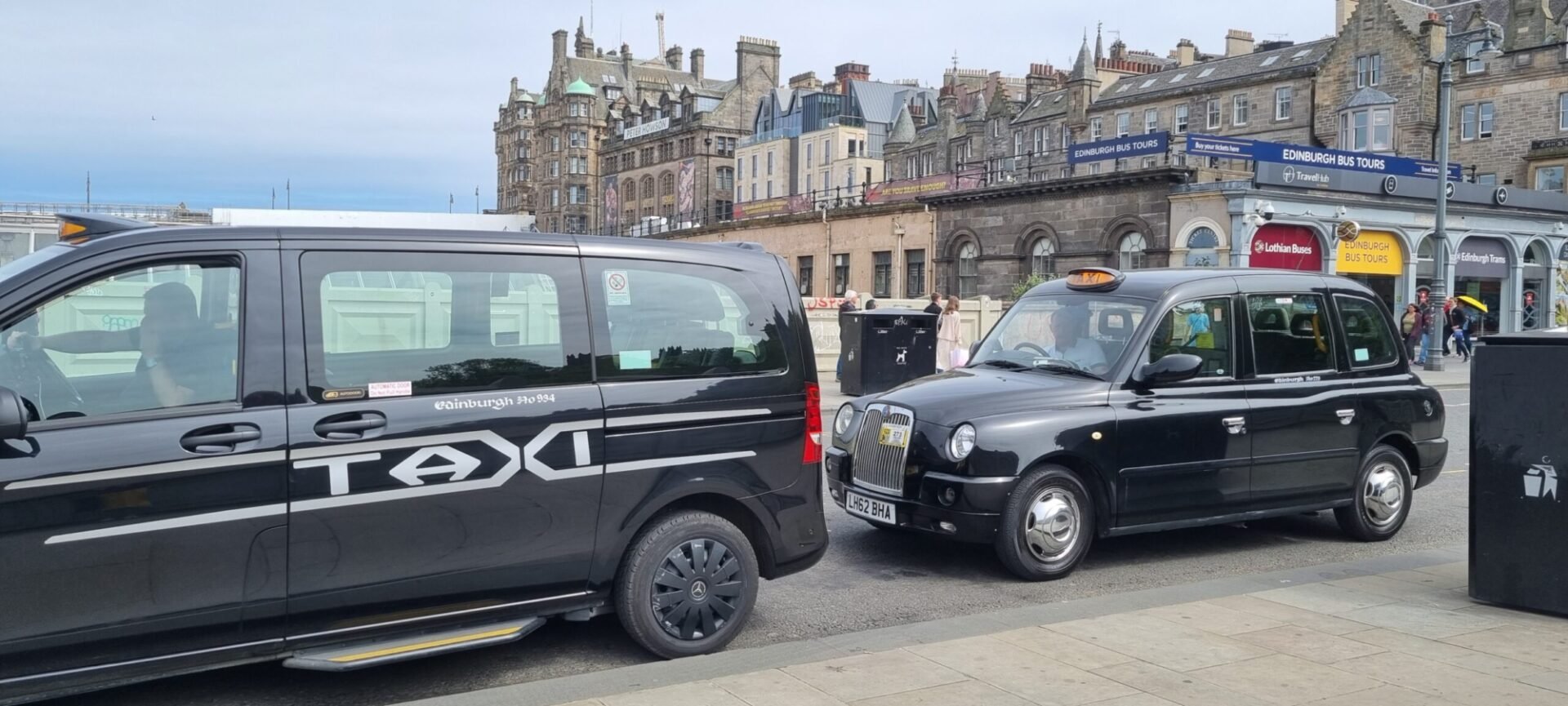 There are over 1000 black cabs which can be hailed in the street or picked up from one of the taxi ranks within the city centre. Generally, there are clusters of taxis gathered outside any of the big hotels waiting for a fare. There are also designated taxi ranks dotted across the city – a few of the most notable are on Market Street, South St Andrew Street, and Lothian Road. If their lights are on, your customers can flag them down.
Accessibility
The majority of taxis can carry up to 5 passengers and are accessible for wheelchairs although it is worth noting that for medical reasons, some taxi drivers are exempt from carrying wheelchair users. Such drivers will have a wheelchair exemption certificate clearly displayed within the taxi.
Taxi companies
There are two licensed black cab taxi companies in Edinburgh:
Central Taxis is a key provider of taxis in the city, they can be hailed in the street or pre booked on. Telephone: 0131 229 2468.
City Cabs is one of of Edinburgh's major taxi companies, they can be hailed in the street or pre booked on Telephone: 0131 228 1211.
---
Driving in Edinburgh

Get up to speed with driving in Edinburgh

Car Rental

There are many things to take into consideration when renting a car. Our friends at Trading Standards Scotland offer some useful advice to keep in mind.

Disabled Access 

Find useful information on disabled access in the city, to help you plan your visit and know what to expect.