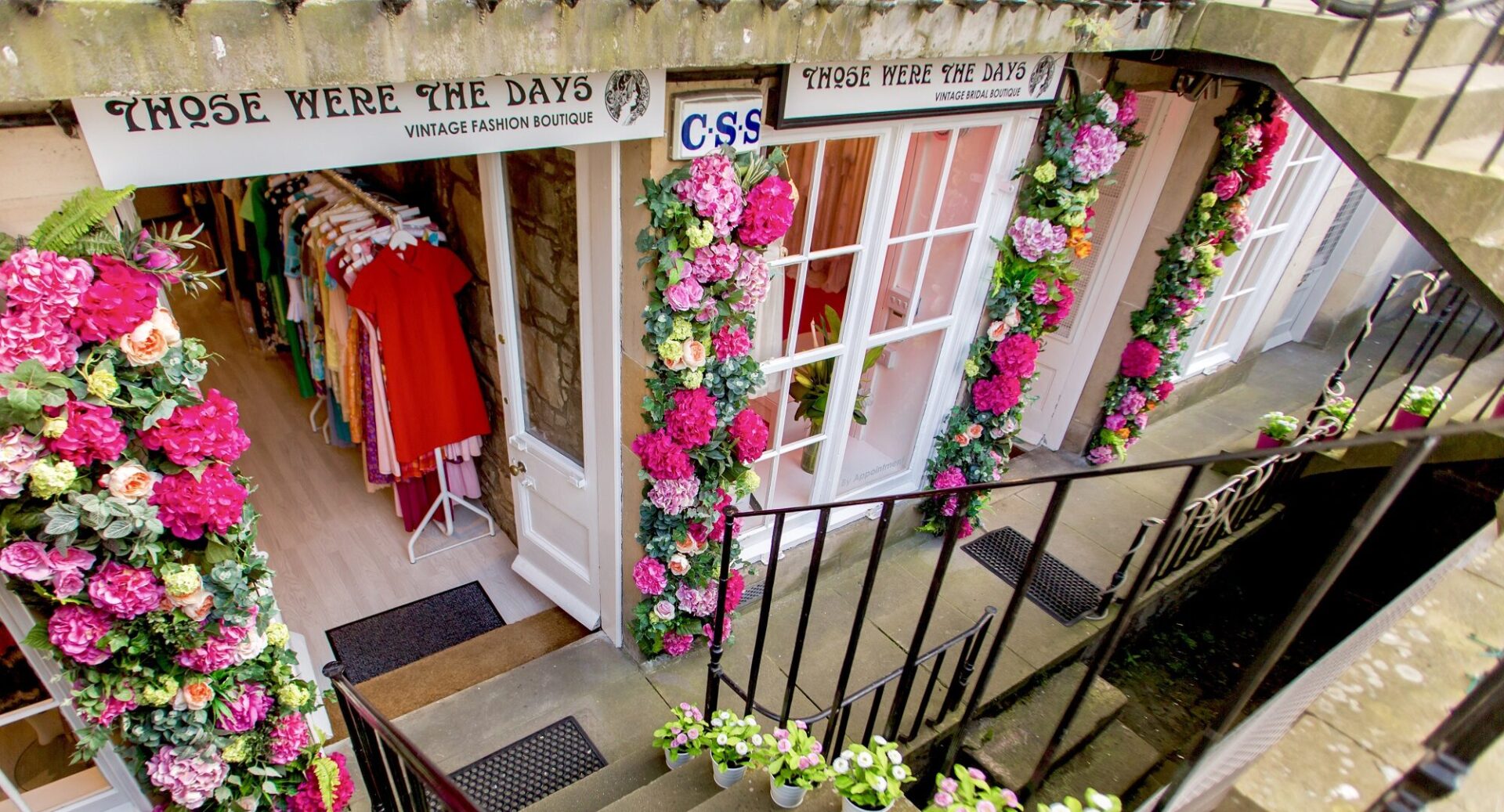 Edinburgh has a wonderfully vibrant independent shopping scene. As you explore our hidden closes and streets, you're bound to find some of the most unique and interesting boutiques in the country. Here are just a handful of our favourites…
---
Shopping Favourites
1.
ALC
61 Thistle Street, Edinburgh, EH2 1DY
Searching for the perfect fitting jeans can be a real challenge. Thankfully that's where ALC comes in.
This Thistle Street boutique, Edinburgh's first store specialising in women's denim, aims to make finding the perfect pair of jeans possible. With a huge range of exclusive brands and the expert knowledge of its staff, you'll be able to pick from a carefully chosen selection and find those longed-for jeans that match your shape. So relax, that perfect pair of jeans is closer than you think!
---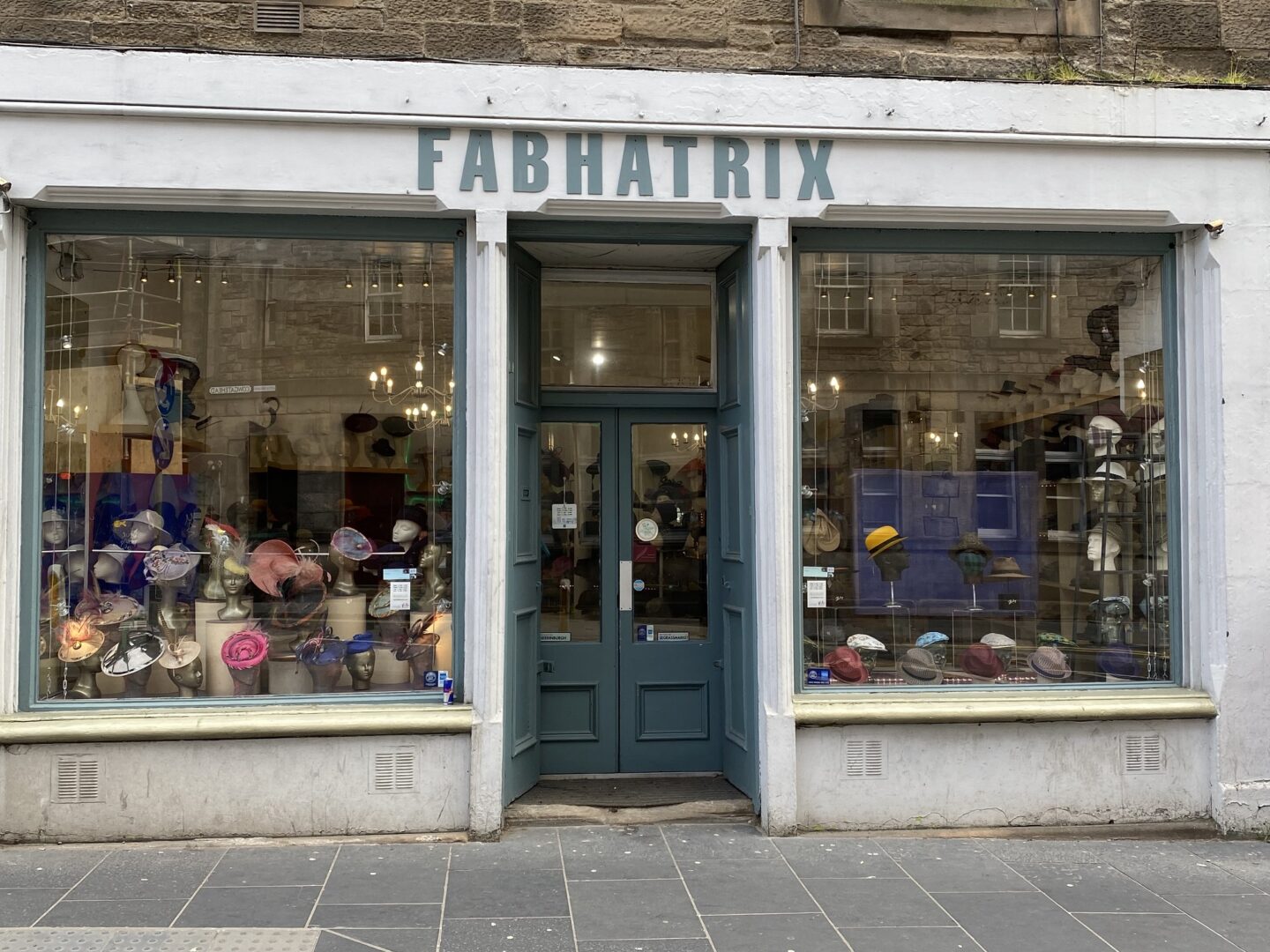 2.
Fabhatrix
13 Cowgatehead, Edinburgh, EH1 1JY
Think hats are something that can only be worn in the winter months – think again!
Fabhatrix makes hats for every kind of hat lover. Their friendly and helpful staff offer specialist knowledge of sizing, styles and materials. Specialising in designs and quality materials that can't be found on the high street, all their hats are handmade on-site, so you're sure to find something perfect. Go on – treat your head to something new this season.
---
---
---
5.
Grow Urban
92 Grove Street, Edinburgh, EH3 8AP
8B St Vincent Street, Edinburgh, EH3 6SH
With two shops to choose from, discover houseplants, plant pots, plant care and more at Grow Urban.
These dog-friendly shops are a lovely place to browse and shop if you're looking to bring the outdoors indoors. Choose from foliage, succulents, trailing, air purifying plants and everything in-between. They even serve locally roasted coffee and cakes to enjoy whilst choosing your botanical purchases.
---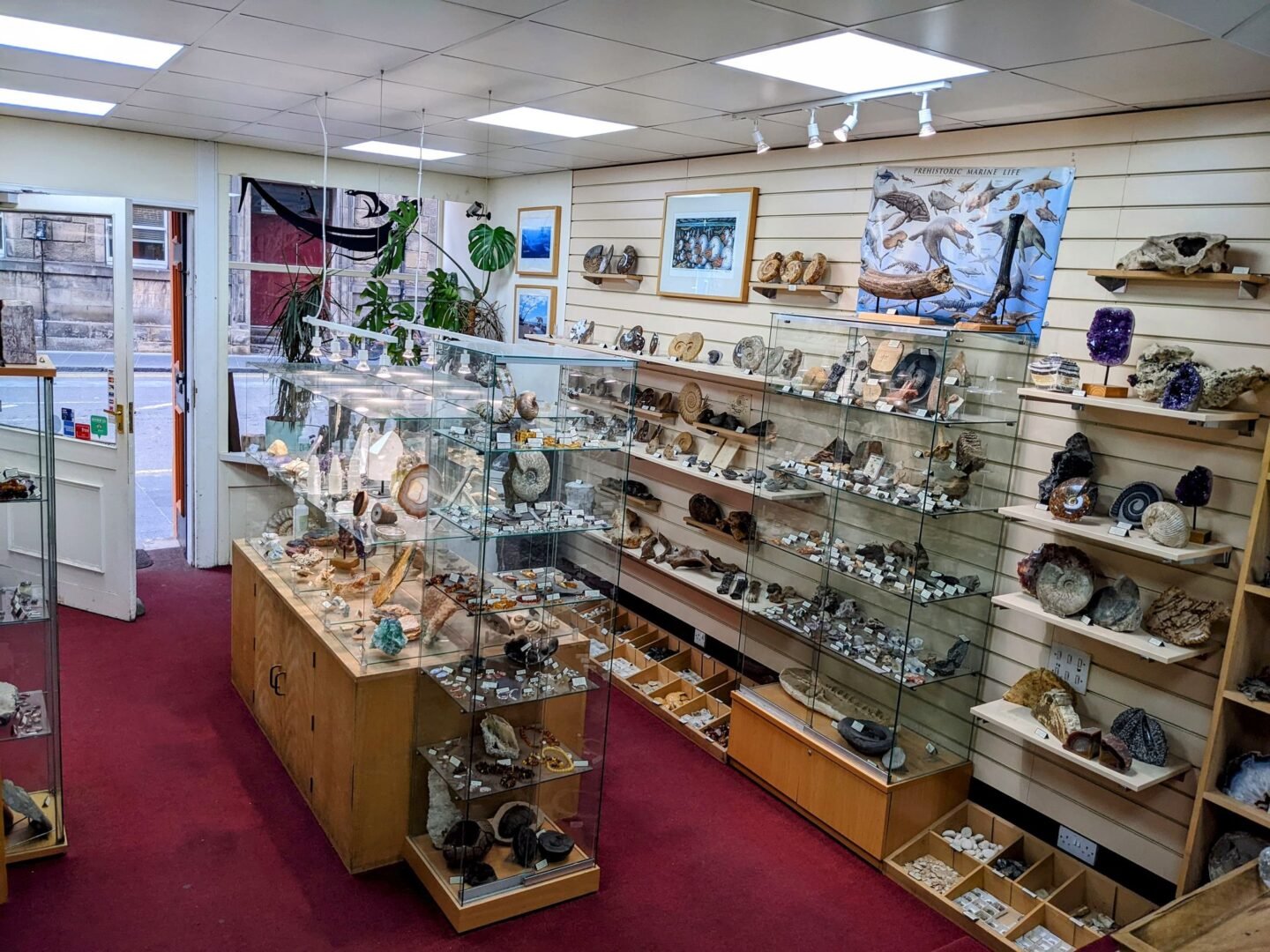 6.
Mr Wood's Fossils
5 Cowgatehead, Edinburgh, EH1 1JY
For over 30 years, Mr Wood's Fossils in Edinburgh's Grassmarket has been the place to go for an incredible range of fossils, minerals and meteorites.
The shop has earned an international reputation for its collection of ammonites, trilobites and dinosaur fossils which have been sourced from around the world. For would-be geologists who want to know more about any of the items in the shop, their friendly staff are always on hand to offer their knowledge and expertise.
---
7.
Marshmallow Lady
14 Rodney Street, Edinburgh, EH7 4EA
With a name like Marshmallow Lady there's no great surprise as to what you can find here!
Taking the humble marshmallow to new levels, this small shop offers an ever-changing range of squishy delicious treats, such as chocolate mousse, candy floss and After Eight flavour.
And as the perfect accompaniment – they also serve hot chocolate and toasted marshmallow milkshakes.
---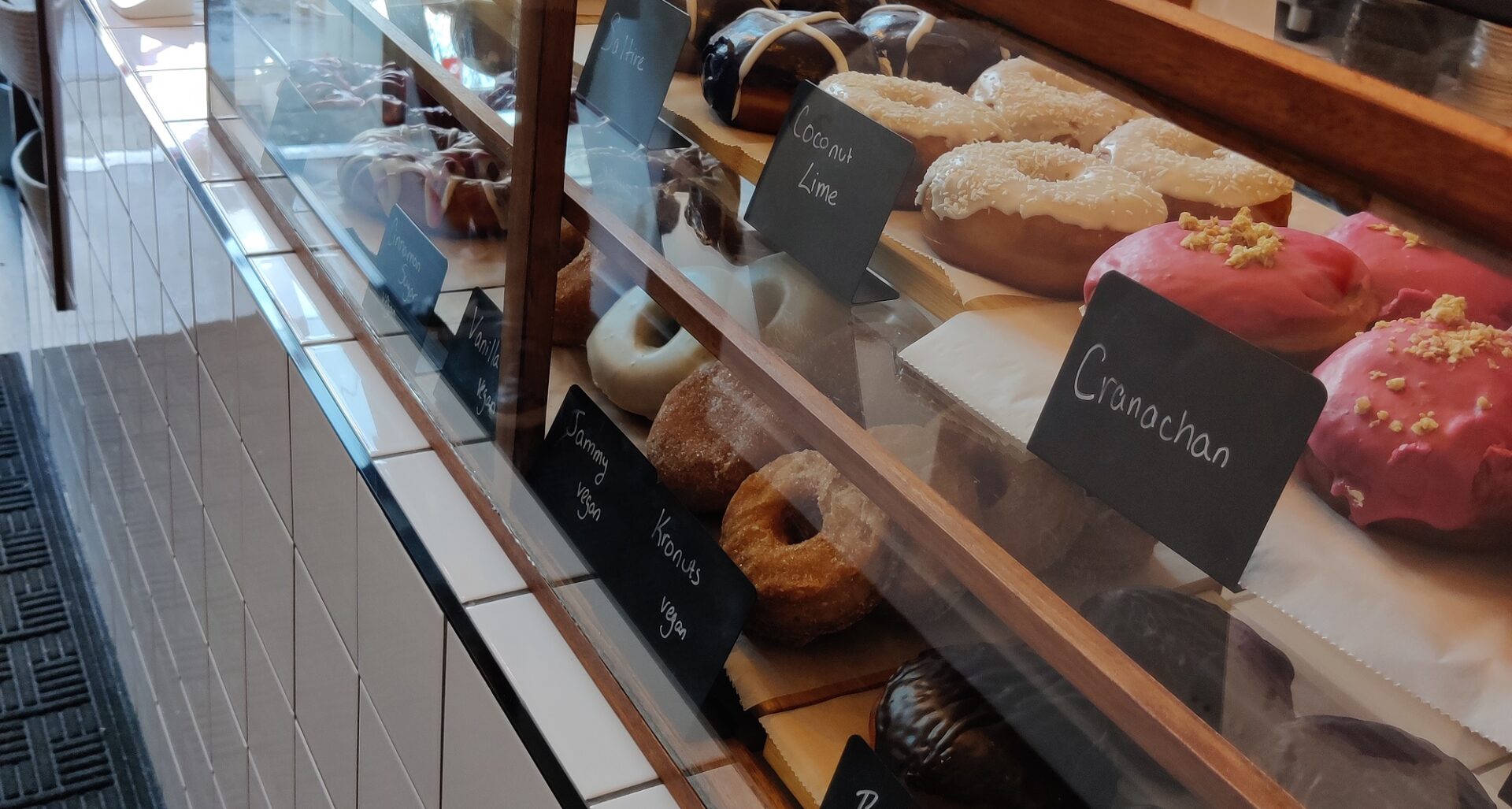 8.
Kilted Donut
22 St Stephen Street, Edinburgh, EH3 5AL 
23 Grassmarket, Edinburgh, EH1 2HS
If you like your donut with more than just jam, then be sure to make a beeline for Kilted Donut.
From their shops in both Stockbridge and the Grassmarket they offer a mouth-watering selection of these sweet pastries which change each week. Choose from sumptuous flavours like apple crumble and pecan pie, or plump for one of their three vegan toppings.
---
9.
Homer
8 Howe Street, Edinburgh, EH3 6TD
This charming little homeware shop in Stockbridge is full of beautiful furniture, textiles and gifts.
However, what makes Homer really special is the way it is laid out. Set in a Georgian townhouse, it has five rooms each circulating around a different theme of the house – the library, bedroom, kitchen, living room and shed are all covered. This is the ideal place to get that perfect gift or find that something special to make your mark on your own home.
---
10.
Those Were The Days Vintage
28 St Stephen Street, Edinburgh, EH3 5AL
Tucked away down a few steps on St Stephen Street, Those Were The Days Vintage is one of Edinburgh's best vintage clothing stores.
Step into this haven for one-of-a-kind clothing, jewellery and accessories. With an outstanding collection of 1920s to 1990s vintage wear, an afternoon here is an afternoon well spent!
One thing which separates this boutique from the rest is their vintage bridal wear. The showroom is filled with rare gowns, tiaras, dresses and suits – perfect for any modern-day bride wishing to fully embrace a bygone era.
---
Explore more shopping in Edinburgh
Whether it's luxury brands or quirky finds you seek, Edinburgh is a shopaholic's dream. Discover more in our Guide to Shopping in Edinburgh
---
Food and Drink

Discover Edinburgh's culinary delights - those discrete restaurants and bars that sit under the radar but are always a hive of bustling activity.

Things to See and Do

Take a wander off Edinburgh's beaten track and you'll find an assortment of things to see and do that offer something a wee bit different.