This October and November, the Fawkes Festival will be setting the skies ablaze with a series of action-packed evenings for all the family.
Staged at four different Scottish locations, the festival features an exciting programme of entertainment, fairground rides, food and drink and a magnificent 20 minute fireworks display choreographed to lights, lasers and music. All with a beautiful country house as a backdrop.
A unique new way to experience both Halloween and Bonfire night, the festival runs from 28 October to 05 November.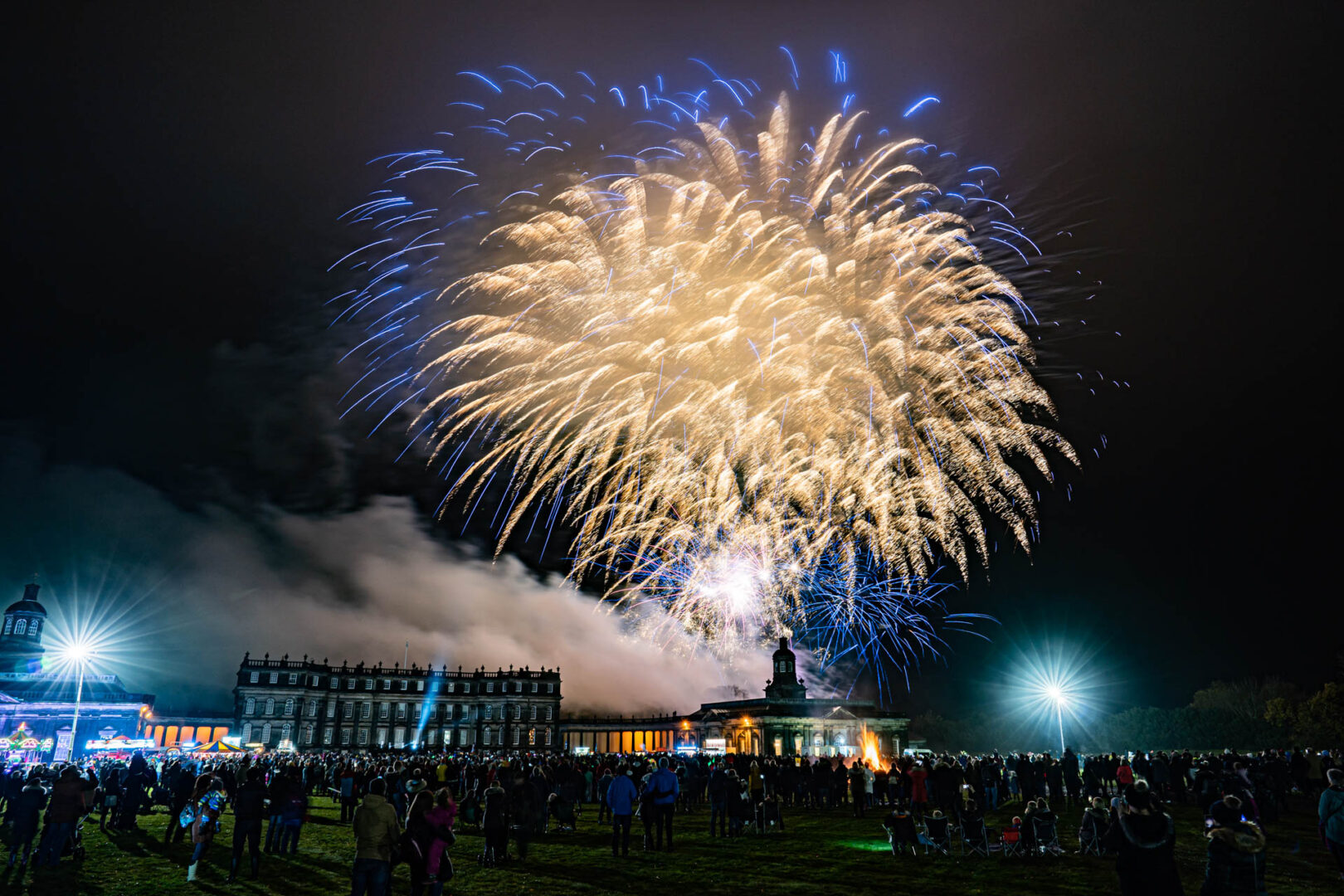 The festival's three east coast venues include:
Dalkeith Country Park (Saturday 28 October) – Set against the grand vista of Dalkeith Palace, just outside Edinburgh, this festival will feature a Halloween-inspired fireworks show, set to classic Halloween tunes.
Hopetoun House (Saturday 04 November) – Located at South Queensferry, Hopetoun House host the annual Hopetoun Bonfire and Family Fireworks Spectacular with the theme of 'A Night At The Movies'. The evening will feature fireworks set to film scores and classic movie songs.
Gosford House (Sunday 05 November) – On the traditional night of gunpowder, treason and plot, it's the turn of Gosford House at East Lothian to showcase the 'Movie Magic' spectacular. The evening will include a fireworks display to music with lights, sky trackers and lasers, plus entertainment including a DJ, bubbles, fire pits, marshmallows, hot chocolate and performers.
For further information and to book tickets, see Fawkes Festival.
---