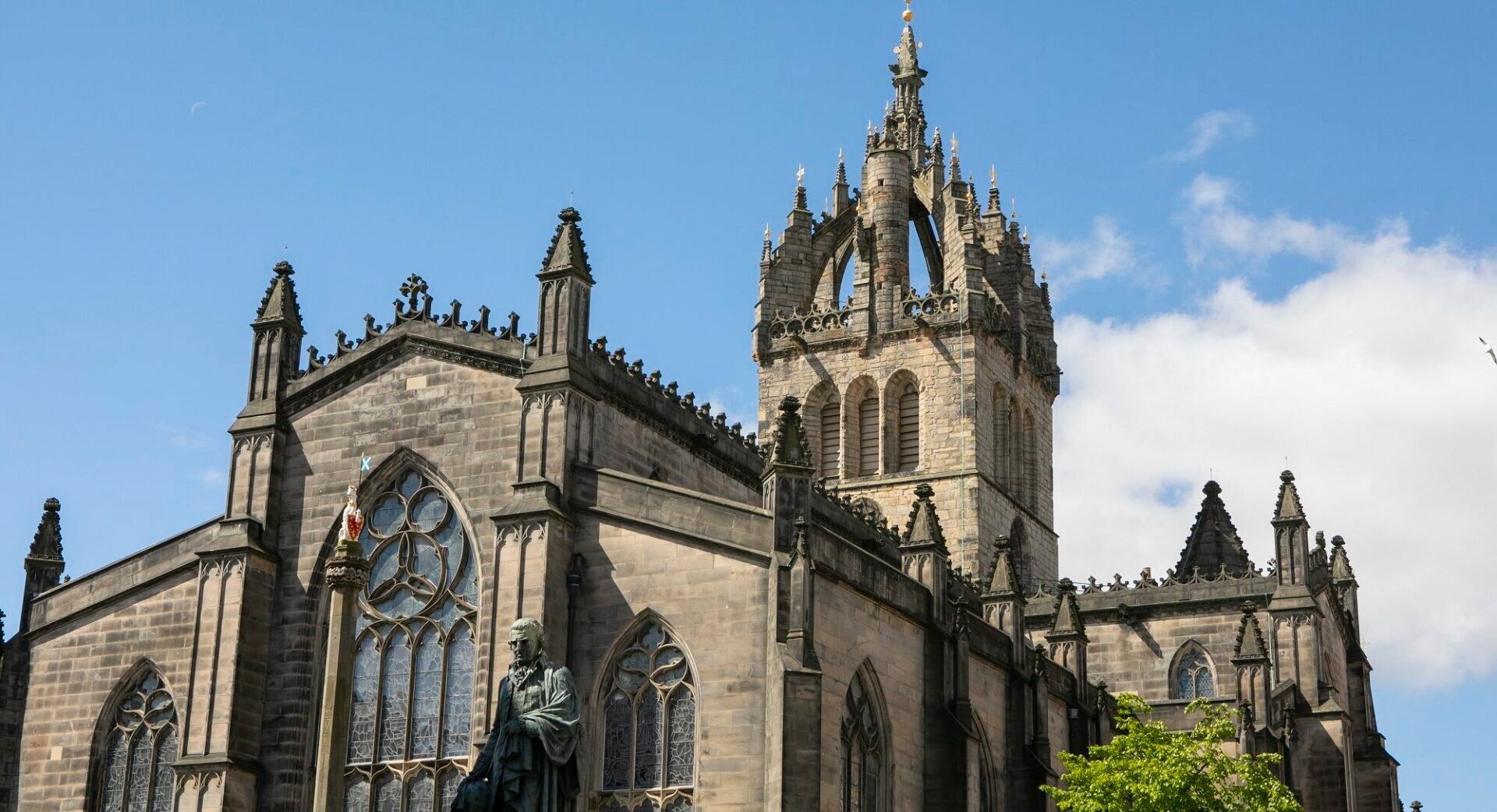 Edinburgh is fortunate to have a plethora of places of worship within its midst, many of which have played an important part in shaping both the religious and cultural history of the city.
This short guide highlights some of the city's places of worship, according to faith.
Church Of Scotland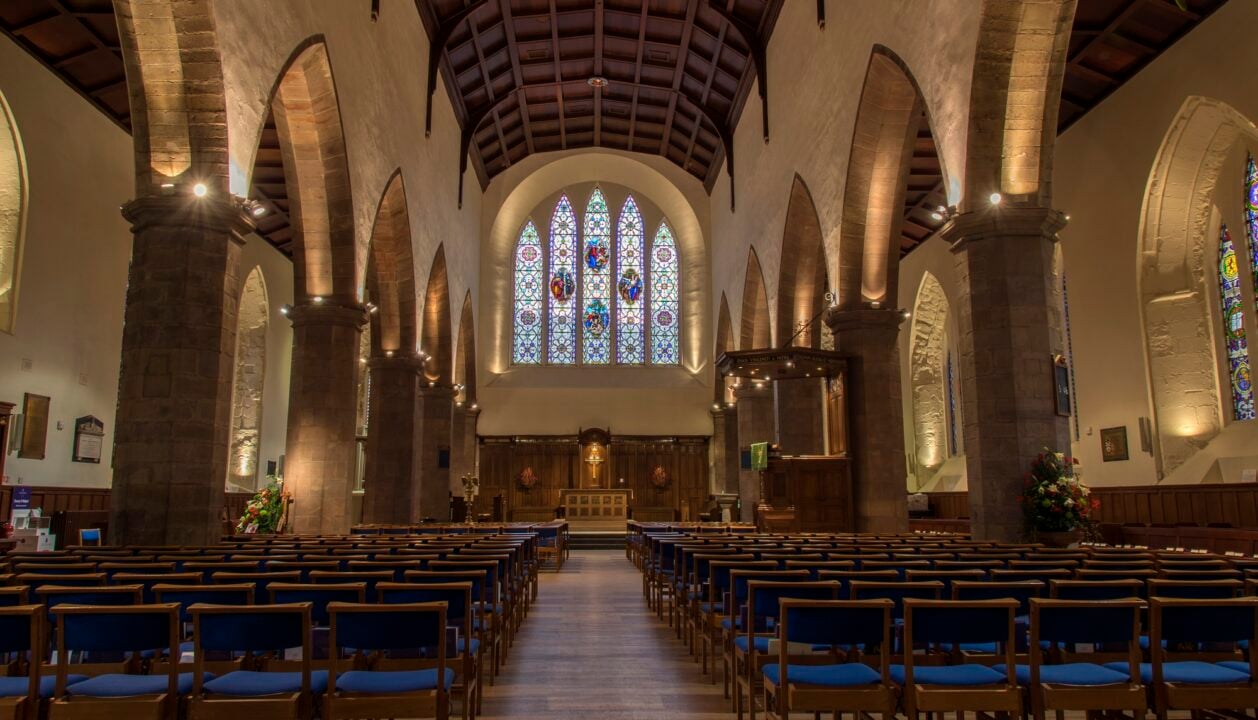 Located on what is believed to be the oldest Christian site in Edinburgh, The Parish Church of St Cuthbert attracts worldwide visitors – some as a pilgrimage to an ancient religious site, some to see where author Agatha Christie married in 1930, others to see the church's stunning stained glass. While to the north of the city, the pretty area of Cramond has the distinction of being one of the longest known sites of human settlement in Scotland. There has been a kirk here for 700 years and the current church, Cramond Kirk, has features which date back to the 15th century.
The thriving community within St Andrew's and St George's West offer a number of events throughout the year including a Christian Aid sale, Christmas Tree Festival, study and social groups and inter-faith events. South Leith Parish Church have a community cafe, boys brigade, garden group and their own band – Kailyard participate in the weekly services as well as performing concerts for other churches and community groups.
Founded in the 12th century, St Giles' Cathedral on Edinburgh's historic Royal Mile has played a significant religious and cultural role in the city for almost 900 years. Free guided tours of this magnificent building are available and include the famous Thistle Chapel, home to the Order of the Thistle. Tucked around the corner in the Grassmarket is 17th century Greyfriars Kirk. As well as being home to an active worshipping community, it is also a major venue for the arts, a beautiful space for hire and a popular tourist destination.
---
Catholic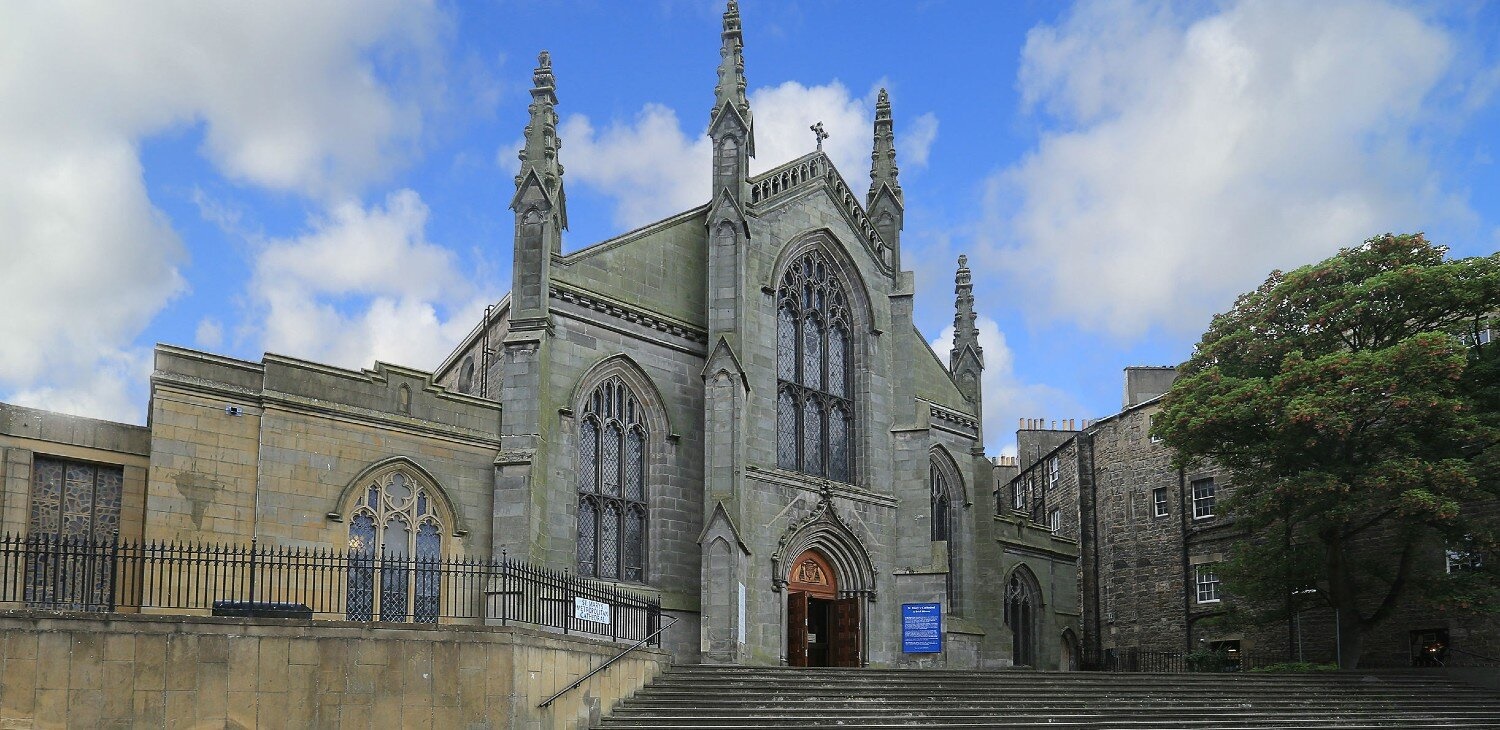 St Mary's Catholic Cathedral is the seat of the Archdiocese of St Andrews and Edinburgh. 1982 saw one of the highlights of the cathedral's recent life, when during his pastoral visit to Scotland, Pope John Paul II addressed a congregation of priests.
The Catholic Church of the Sacred Heart opened in 1860 and is in the care of the Society of Jesus (Jesuits). There are some remarkable pieces of religious art in the church, including the 14 Stations of the Cross. Each painting is 8 x 16 feet and was completed in 1874 by the Bavarian artist, Peter Rauth.
---
Scottish Episcopal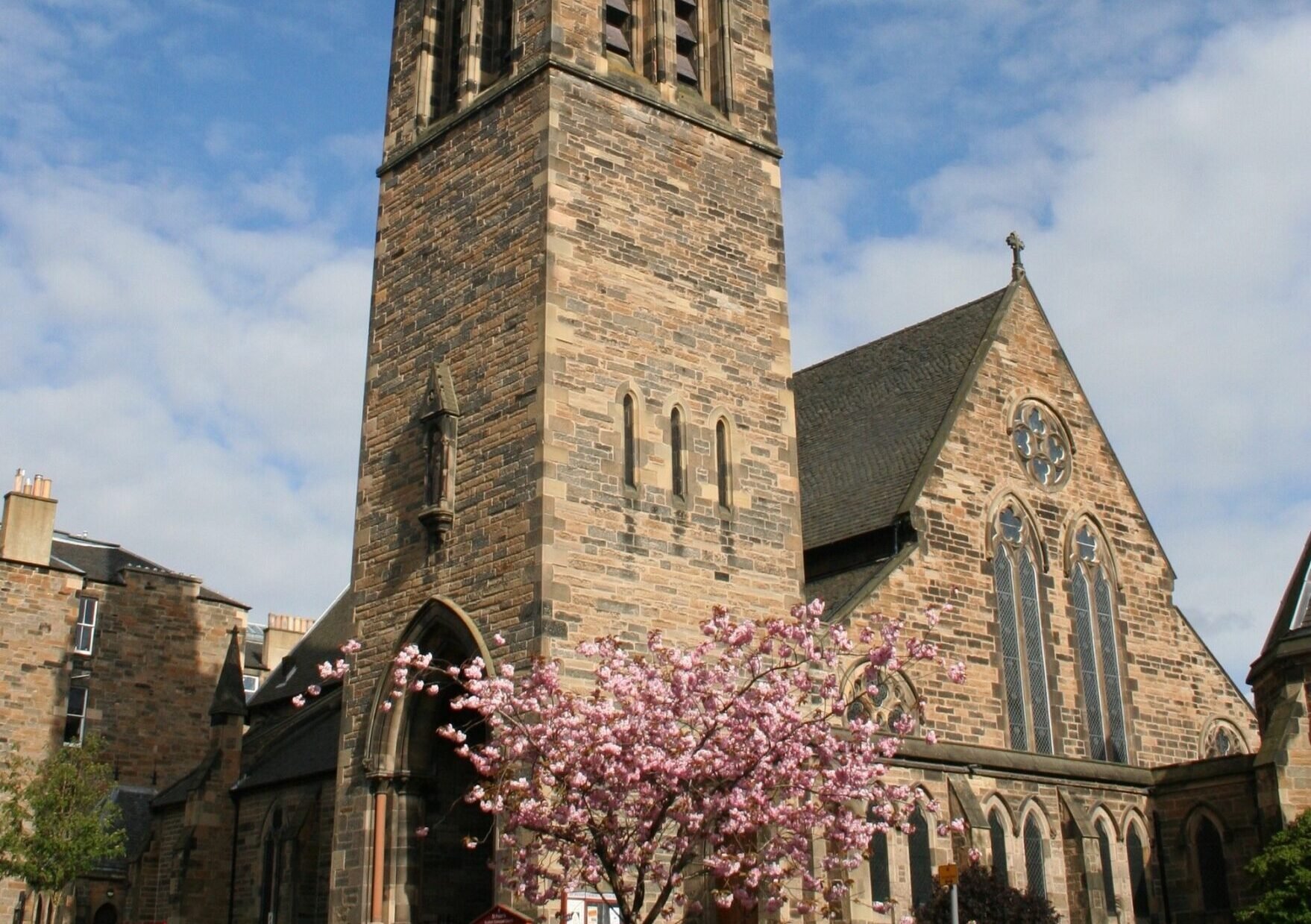 The style of St Mary's Episcopal Cathedral was inspired by the early Gothic churches and abbeys of Scotland. The massive central tower and three spires are such prominent features that they can be seen from miles away. There are some impressive artworks within the cathedral, including the Paolozzi Window which was designed by local artist Eduardo Paolozzi. It becomes a blaze of light and colour when hit by the Edinburgh sunshine.
St Peter's is a Christian church as well as a community space that is open to people of all faiths. The church also has a quarter acre garden which has become a popular place for relaxation and contemplation on a sunny day. For a picturesque view of the UNESCO World Heritage Site Forth Bridge, make your way to The Priory Church at South Queensferry. This Grade A listed building was once part of a medieval Carmelite Friary, the hub of life in the royal burgh of Queensferry. The current building dates from 1440.
---
The Free Church of Scotland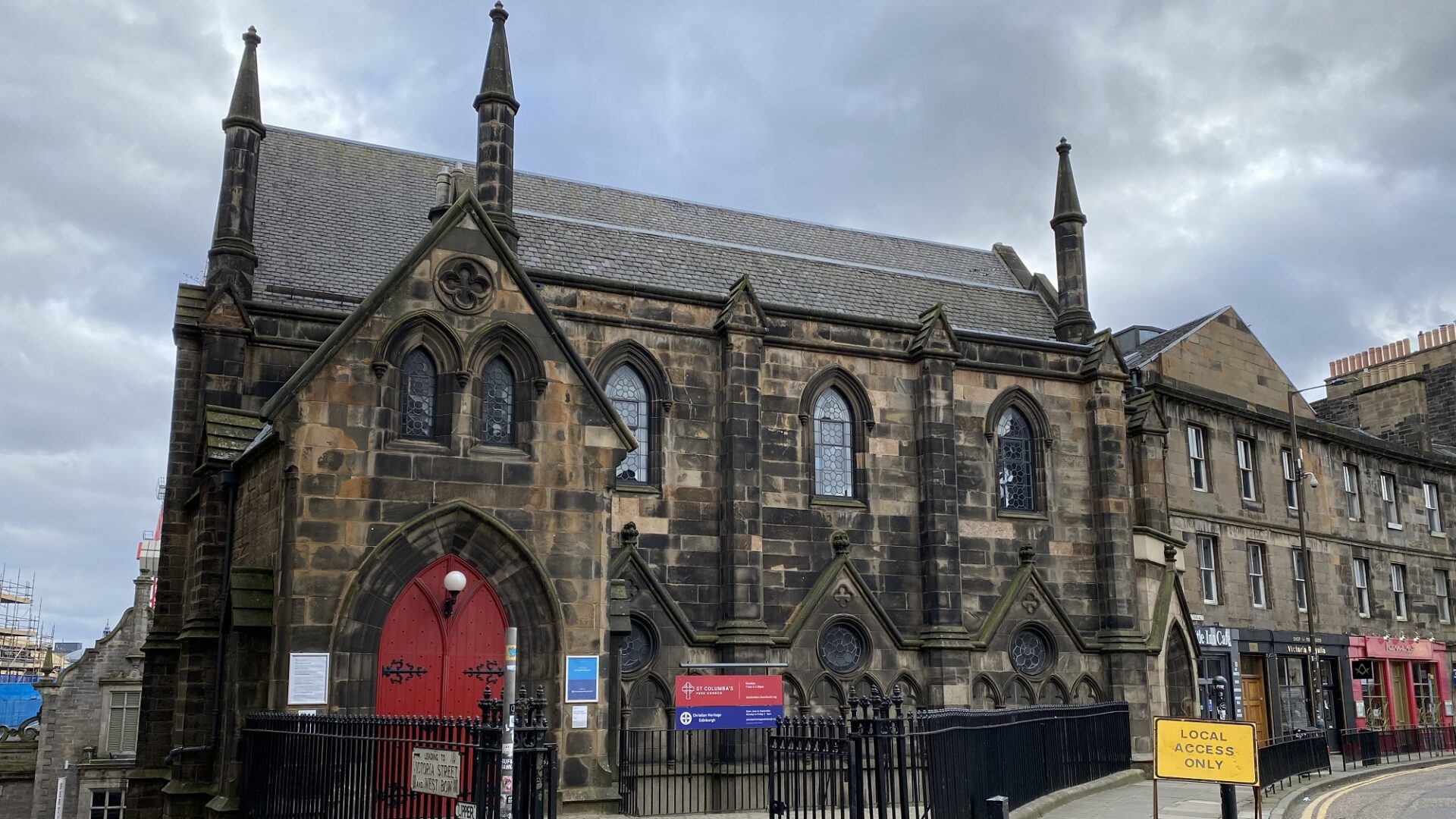 Centrally located close to Edinburgh Castle, St Columba's Free Church of Scotland offer a variety of community events, including midweek City Groups which provide the opportunity to study the Bible in a social and environment.
---
Hinduism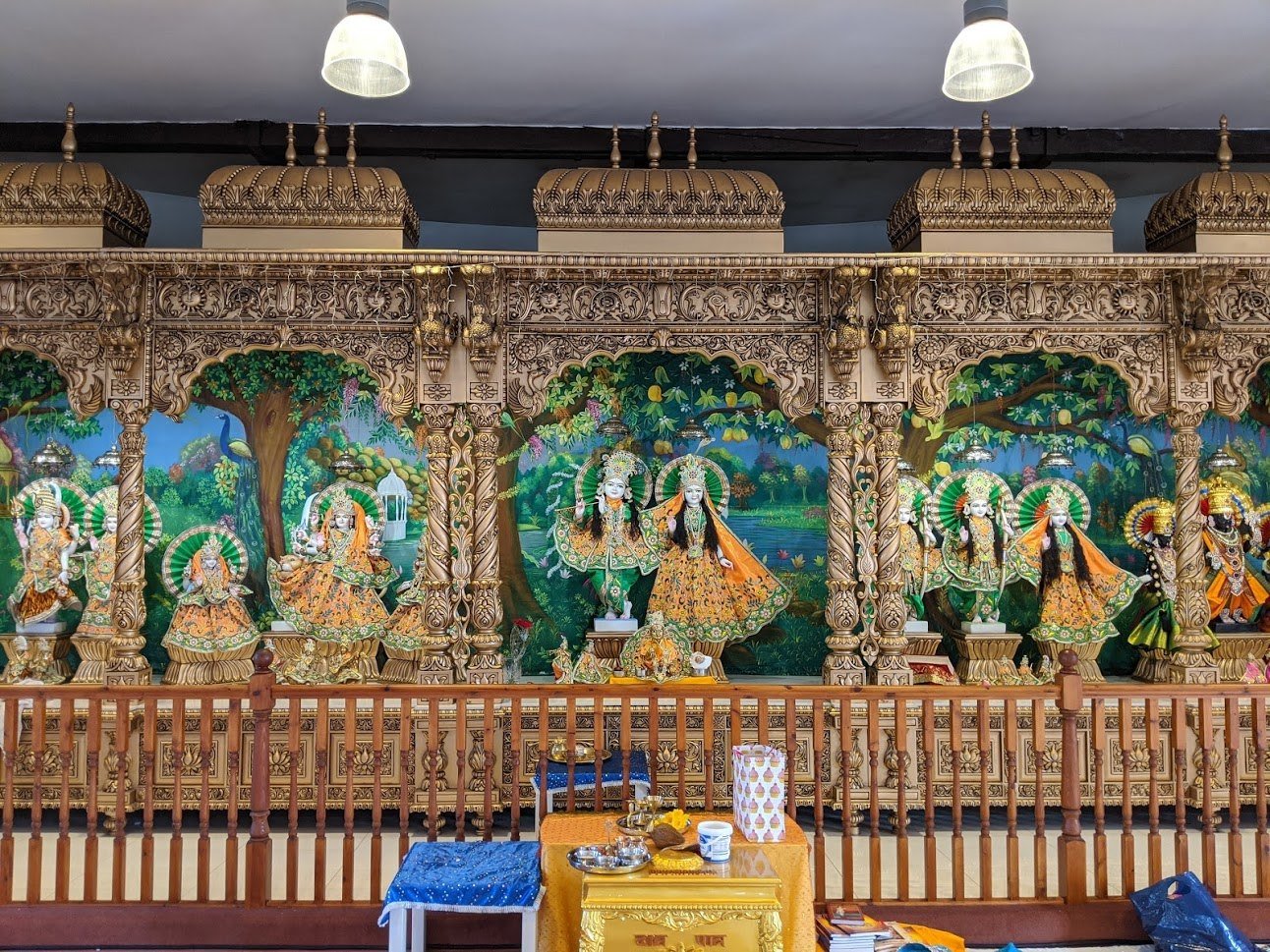 The temple of Edinburgh Hindu Mandir and Cultural Centre is a former church situated in Leith. Large enough to accommodate 500 people, the congregation meets once a fortnight. The temple hosts a number of regular events, such as Bhahan & Kirtan, Sangeet Sandhya and Balagokulam.
---
Muslim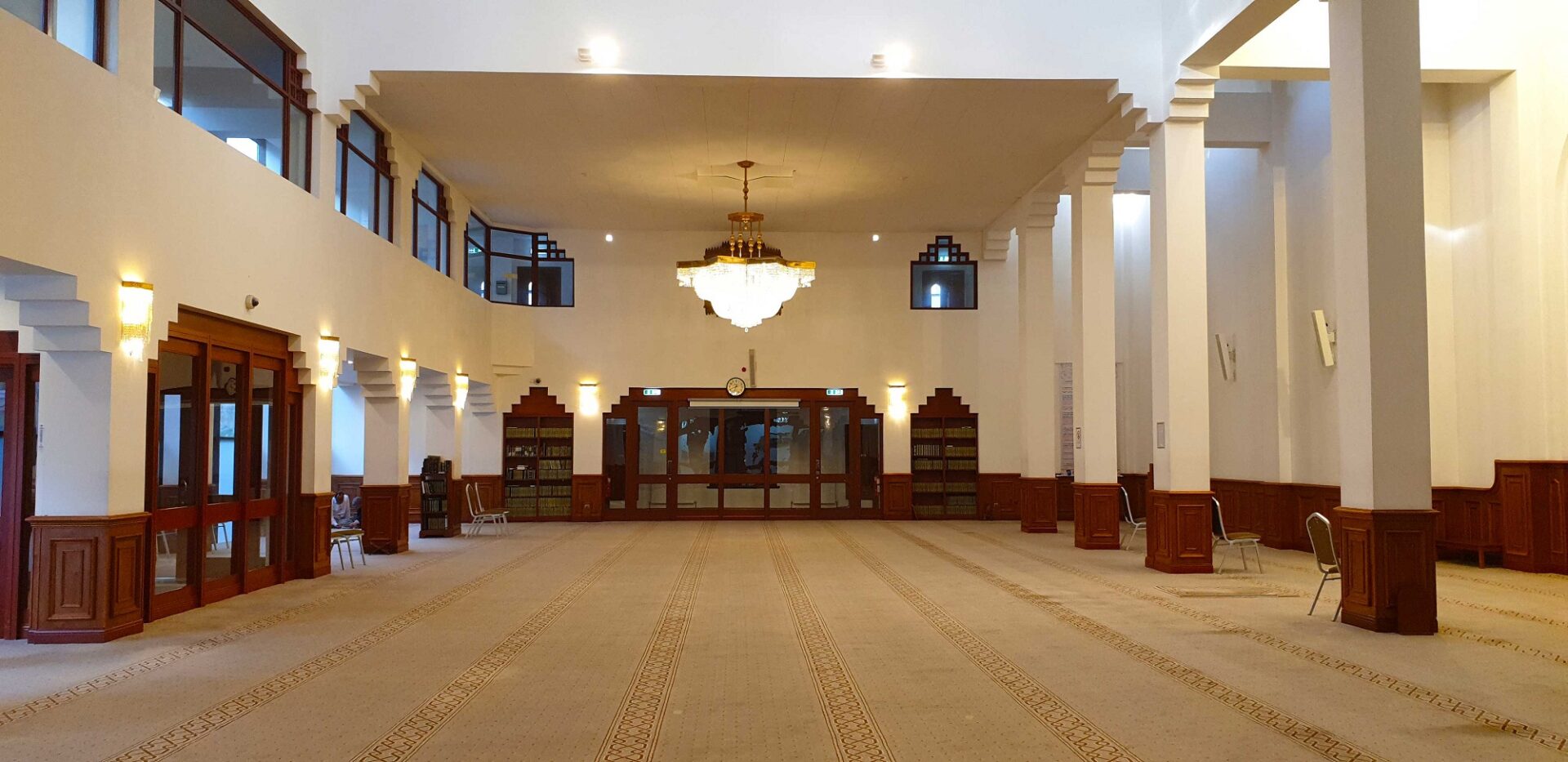 Opened in 1998, Edinburgh Central Mosque is the city's main mosque and cultural centre. The building comprises a men's prayer hall, women's prayer hall, Wudu area, library and multipurpose hall.
The Mosque regularly welcomes worldwide groups and is able to arrange guided tours for groups – see the website for further details.
---
Sikhism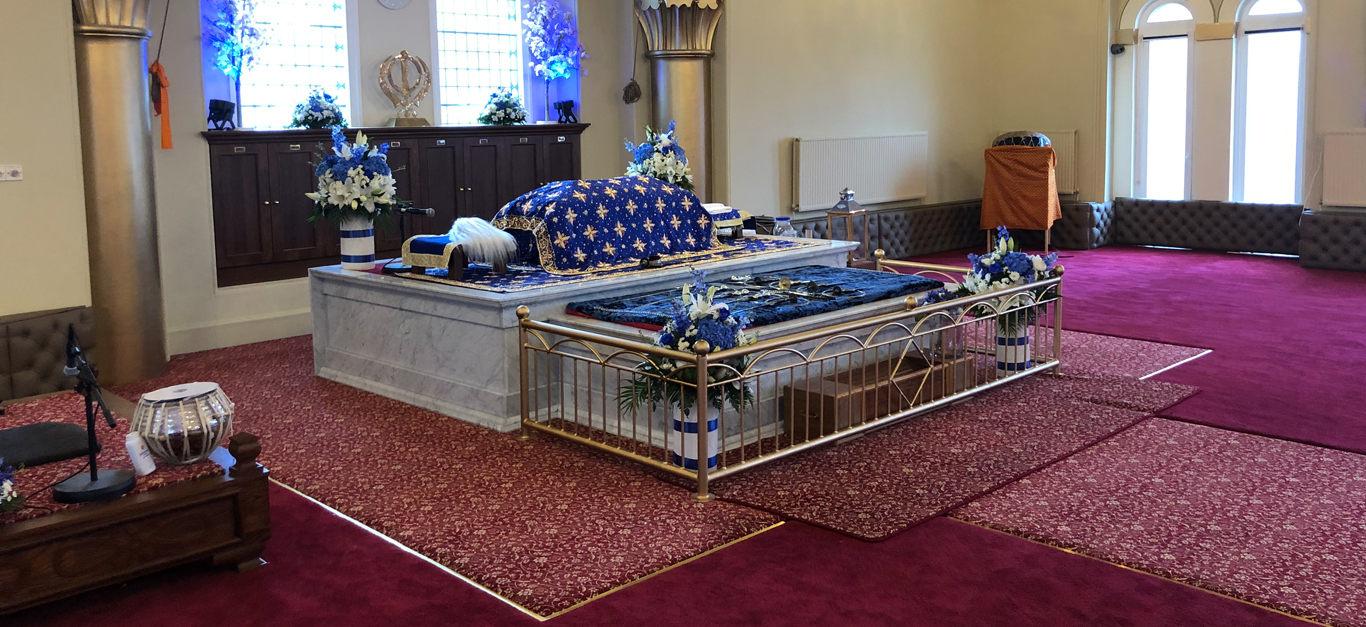 The temple of Guru Nanak Gurdwara Edinburgh was formally St Thomas's Church, manse and school and dates to the 1840s. It was purchased by the Edinburgh Sikh community for use as their Gurdwara in 1976. Today the entire complex is used – both as a community centre and as a temple for worship.
With its high spire and Sikh Insignia at the top, the building is a prominent local landmark.
---
Unitarianism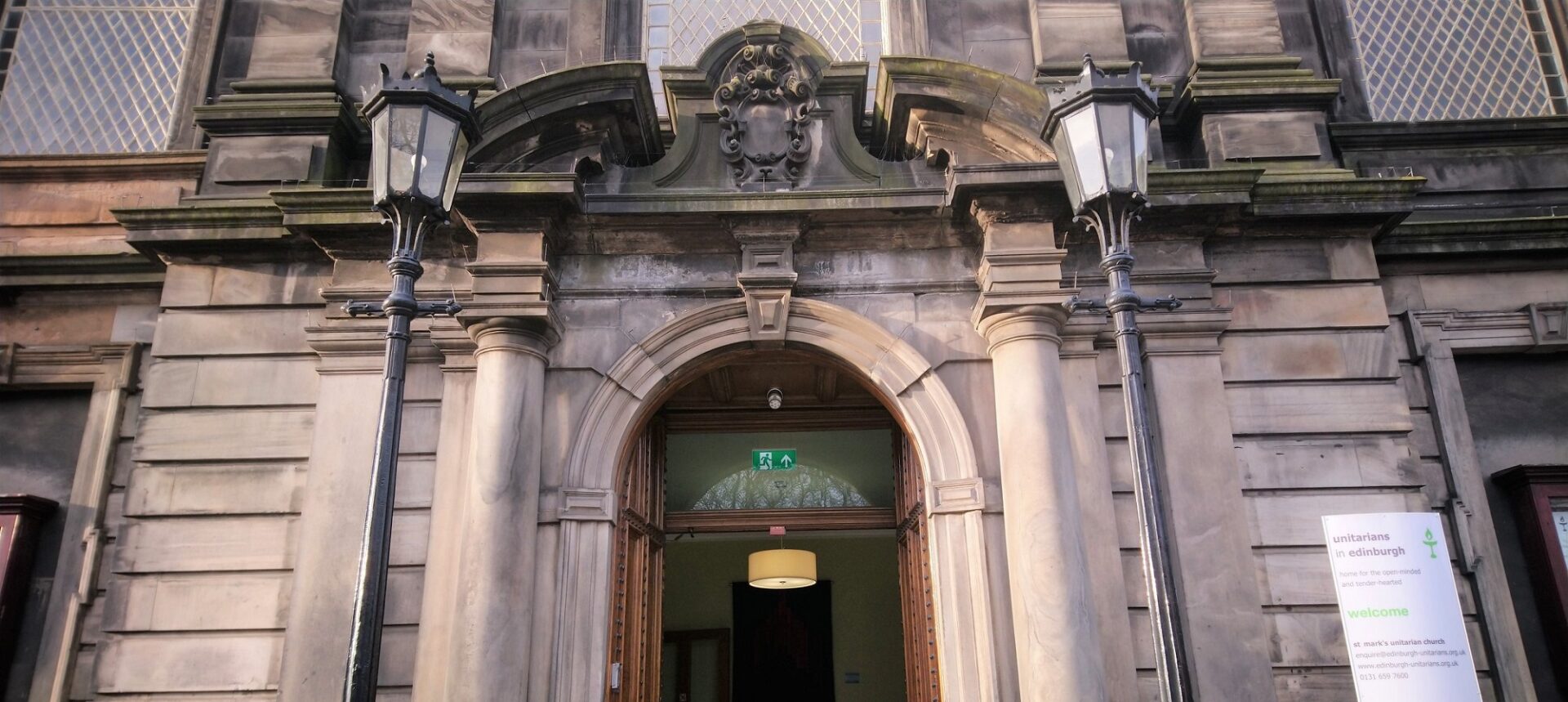 St Mark's Unitarian Church provides a splendid acoustic setting for musical performances and was the first Edinburgh church to provide space for the Edinburgh Festival Fringe. The church has also played an active role in the development of the inter-faith movement in Edinburgh and hosts regular inter-faith events.
---
Baptist
Located in Edinburgh's Tollcross district, Central Hall dates back to 1901 when it was built by the Methodist Church.
Today, it is the home of Central Church who run their office, training and leadership programmes, apprenticeships and weekly gatherings from here, together with working alongside a number of organisations, communities and people groups in and around Edinburgh.
---
Judaism
The Edinburgh Hebrew Congregation is a mainstream Orthodox congregation under the auspices of the Chief Rabbi. The Synagogue and community centre form the principal focus for Jewish communal life in Edinburgh.
The Mikveh is housed in a grade 2 listed building. Extensively renovated, it is equipped with modern facilities, whilst retaining the character of the 1932 original.
---
Methodist
In 2008, four Edinburgh Methodist churches merged to become one church: The City of Edinburgh Methodist Church.
The building in Nicolson Square dates from 1815 and is Scotland's only Grade A listed Methodist church. Designed by city architect Thomas Brown, it has been altered internally through the years, but retains a simple and light interior.
---
Quakerism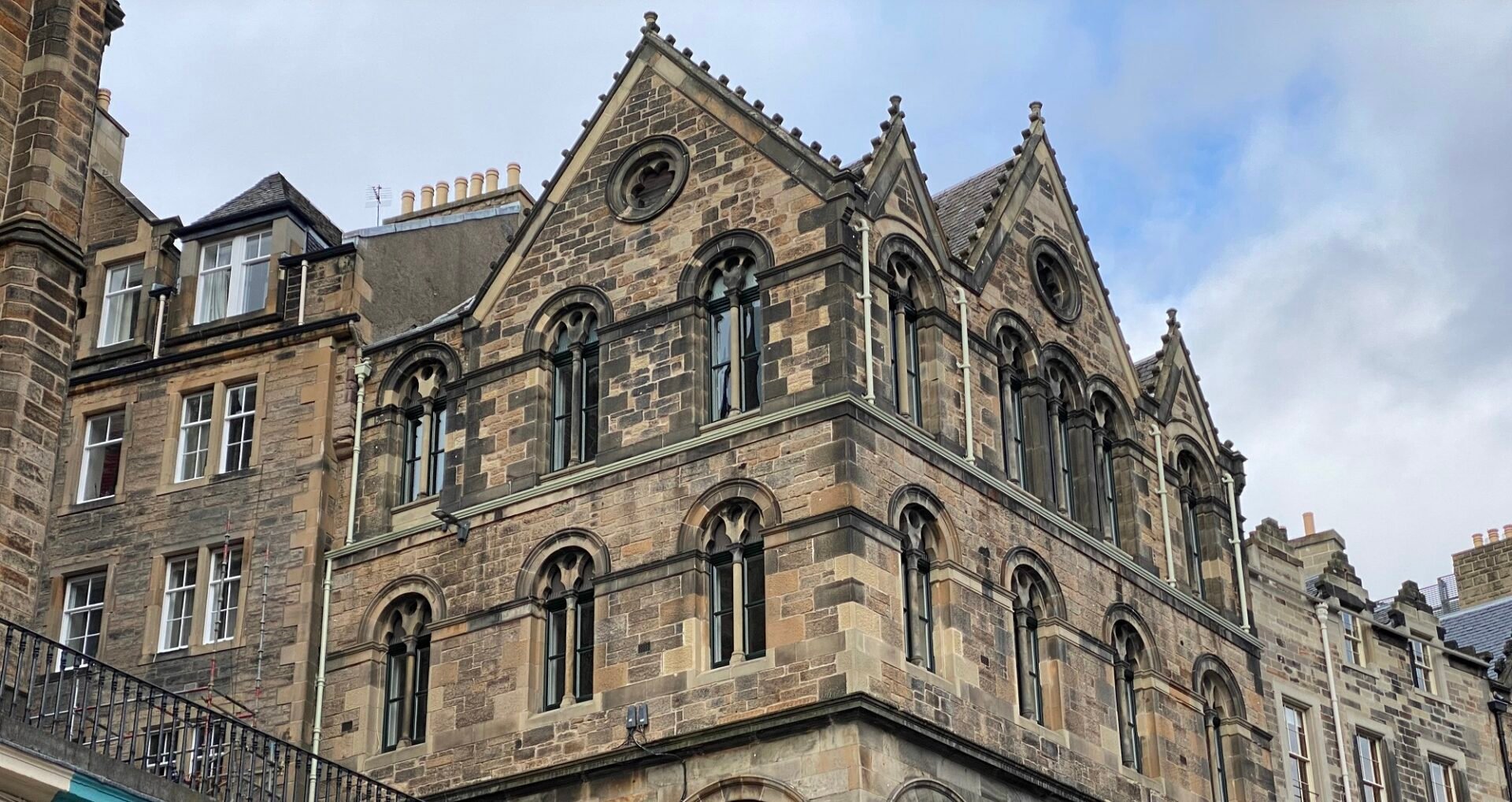 Located on Edinburgh's busy Victoria Terrace, Quaker Meeting House dates back to 1865. It became the home of the Religious Society of Friends (Quakers) in 1987.
As well as being a place of worship, the building is also used as venue during the Edinburgh Festival Fringe. The South East Scotland Area Meeting Library is also located here and houses a range of books and periodicals.
---
Plan your trip
For more help on planning your trip to Edinburgh, see our Practical Information
---
Money in Scotland 

On this page you can find useful information about money in Scotland, how it works and how you can spend it.

Weather and Time

What timezone is Edinburgh in? What weather should you expect? Find out here.

Edinburgh Packing Guide

Wondering what to bring on your visit to Edinburgh? We've got you covered with our handy packing guide.

Luggage storage in Edinburgh

Need somewhere to keep your luggage while you explore Edinburgh? There are lots of storage options to choose from.

What to know before your visit to Edinburgh

We've put together a list of useful information and handy tips to keep in mind when visiting the city.

Edinburgh City Centre WiFi

Free WiFi is live throughout Edinburgh city centre, bringing free outdoor high-speed internet connectivity to visitors and residents.

Accessible Edinburgh

A warm and vibrant city, we want all our visitors to get the most out of their time in the city and to be able to enjoy and engage with the city's unique history, heritage and culture.

Public and emergency services

In the event that you require medical or emergency assistance during your stay please follow these guidelines.

Responsible tourism

We want everyone to enjoy their time in Edinburgh and there are a few simple steps all of us can take to ensure that our city remains beautiful and unique for now and generations to come.

Maps and brochures

Downloadable maps and brochures to help you get more out of your time in Edinburgh.