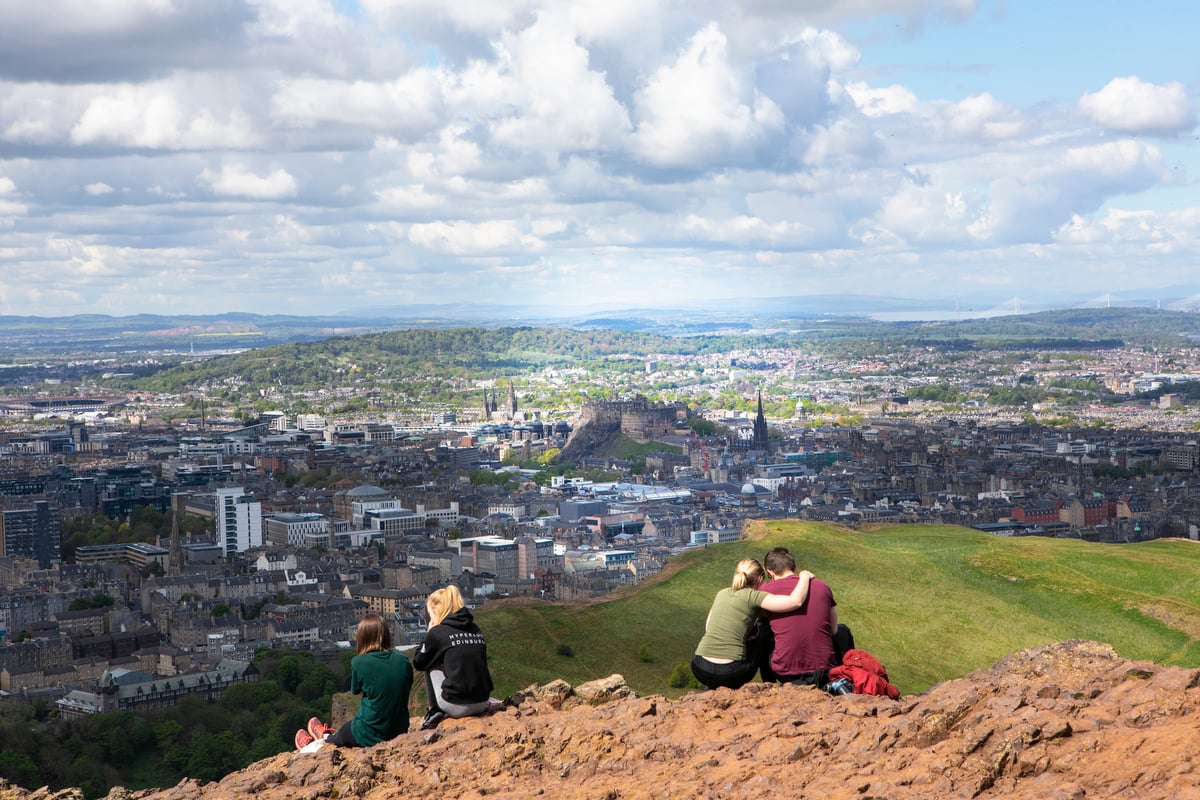 What to know before your visit to Edinburgh
Visiting Edinburgh for the first time? You're in for a treat! To help you prepare, we've put together a list of useful information and handy tips to keep in mind when visiting the city.
A City with Two Towns
Edinburgh may be one city, but it's made up of two towns. The city centre is made up of the New Town to the north, and Old Town to the south, which meet at Princes Street. Both have their own charm and characteristics, and despite its name, the New Town is still over 250 years old! Visit our Neighbourhoods page to learn more.
Don't skip the queue!
Scots like to queue. Whether you're waiting for a bus or buying a drink at the pub, remember to be aware of who was waiting before you, and only go after them, even if there is not a formal line to join. Queue jumping is not advised but if you are in a hurry or there is an emergency, locals will often let you go ahead of them if you ask politely.
Learn the local lingo
English is the main language spoken in Scotland; however, Gaelic (originally from the Highlands and Islands) and Scots (from the Lowlands) are also spoken by many people across the country. So, if you want to impress some locals, why not learn some Scottish words to use during your visit? Check out Visit Scotland's List of Braw Scottish Words and their meanings here.
Opening hours on Sundays
While most places will be open at the weekend, some businesses and attractions may have reduced opening hours on a Sunday. Opening times vary business to business, but most places will generally be open from 10am to 4pm.
Public Holidays
There are usually around 11 public holidays in Edinburgh throughout the year. During public holidays, many local businesses and non-essential services close, while others may have reduced opening hours. Local schools close on public holidays too. Visit the Edinburgh Council website to check if your visit coincides with any of these holidays!
Buying Alcohol in Edinburgh
In Scotland, you must be over the age of 18 to buy alcohol. If you look under the age of 25, you will likely be asked for formal identification to prove your age, in the form of a driving license or your passport, for example.  
Please note that, unlike the rest of the UK, alcohol from supermarkets and shops can only be purchased between 10am-10pm, seven days a week. Alcohol can still be bought in licensed premises such as bars, restaurants and pubs after this time.
---
Money in Scotland 

On this page you can find useful information about money in Scotland, how it works and how you can spend it.

Weather and Time

What timezone is Edinburgh in? What weather should you expect? Find out here.

Edinburgh Packing Guide

Wondering what to bring on your visit to Edinburgh? We've got you covered with our handy packing guide.

Luggage storage in Edinburgh

Need somewhere to keep your luggage while you explore Edinburgh? There are lots of storage options to choose from.

Edinburgh City Centre WiFi

Free WiFi is live throughout Edinburgh city centre, bringing free outdoor high-speed internet connectivity to visitors and residents.

Religious Venues

Learn about some of the city's places of worship, according to faith.

Accessible Edinburgh

A warm and vibrant city, we want all our visitors to get the most out of their time in the city and to be able to enjoy and engage with the city's unique history, heritage and culture.

Public and emergency services

In the event that you require medical or emergency assistance during your stay please follow these guidelines.

Responsible tourism

We want everyone to enjoy their time in Edinburgh and there are a few simple steps all of us can take to ensure that our city remains beautiful and unique for now and generations to come.

Maps and brochures

Downloadable maps and brochures to help you get more out of your time in Edinburgh.